Exploring Diamond Protocol's Integration
2023-08-23
This article is for educational purposes only and should not be considered investment advice. Conduct thorough research and due diligence before using any financial products or services.
In recent developments, Diamond Protocol introduced trading pairs on PancakeSwap, marking a step towards expanded user opportunities. This integration seamlessly connects users to the well-established PancakeSwap ecosystem within the DeFi sector. In the following sections, we'll delve into how Diamond Protocol can be utilized to enhance the PancakeSwap experience.

Single Currency Liquidity Provision: In Diamond Protocol's Pool, Diamond Protocol enables users to add liquidity simply using a single token. When users leverage into their v3 positions on PancakeSwap through Diamond Factory, they borrow the tokens from Diamond Protocol's Pool and lock the assets on PancakeSwap, facilitating seamless liquidity provisioning. Borrowers incur interest when they borrow tokens, and the interest yield is paid to users who provided liquidity in Diamond Protocol's pool.
Leverage into PancakeSwap V3 Liquidity Positions: Users can take on different amounts of leverage through opening Diamond Factory positions, forming long or short positions on the underlying V3 liquidity pool tokens and potentially earning a long/short profit.

Automatic Farming Yield Harvesting: PancakeSwap enables users to stake their LP positions to earn additional farming yields besides the standard LP and Farm APR. Diamond Protocol automates this process by automatically staking the LP positions and harvesting farming yields, making it convenient and efficient for users.
Diverse Streams of Income: A single liquidity position on Diamond Protocol offers three income streams: leverage-enhanced Fee APR, Reward APR, and long/short profit.
ROI Simulator: Diamond Protocol includes a simulator to help users determine the best price to unlock liquidity and take profits, adding an element of calculated decision-making.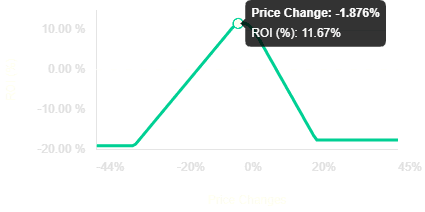 The collaboration between Diamond Protocol and PancakeSwap offers users more ways to enhance their engagement within the DeFi sector. However, maintaining a cautious and informed approach is vital in navigating the dynamic and ever-evolving landscape of DeFi!
Stack'em
The Chefs