How to Add/Remove Liquidity in PancakeSwap v3: A Comprehensive Guide
2023-08-30
This guide aims to provide an in-depth walk-through on how to add and remove liquidity on PancakeSwap v3, with a particular focus on its new features designed to benefit liquidity providers.
What's new in v3 LP?
Non-Fungible Liquidity Positions
Liquidity positions have become non-fungible. This means you can create multiple positions with unique settings, even within the same trading pair. For example, one could be designed with a wider price range and another with a narrower one.
Concentrated Liquidity
You can now focus your liquidity within particular price ranges. This allows you to potentially earn the same trading fees while utilizing less capital.
Multiple Fee Tiers
Providers can choose from four trading fee tiers: 0.01%, 0.05%, 0.25%, and 1%. This enables greater customization based on your risk-reward preferences.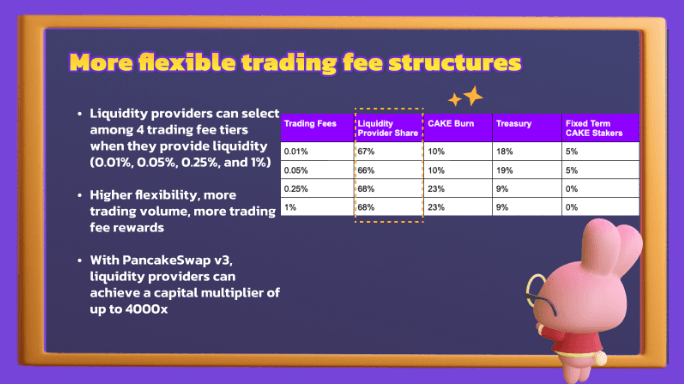 Start LP with us now!
1. Choose the two tokens that will make up the trading pair for which you intend to add liquidity. In this example, we will use ETH and USDC.

2. The system will automatically select the most widely-used trading fee tier and set your price range.
3. Ensure that you are adding v3 liquidity by checking for the "v3 LP" label.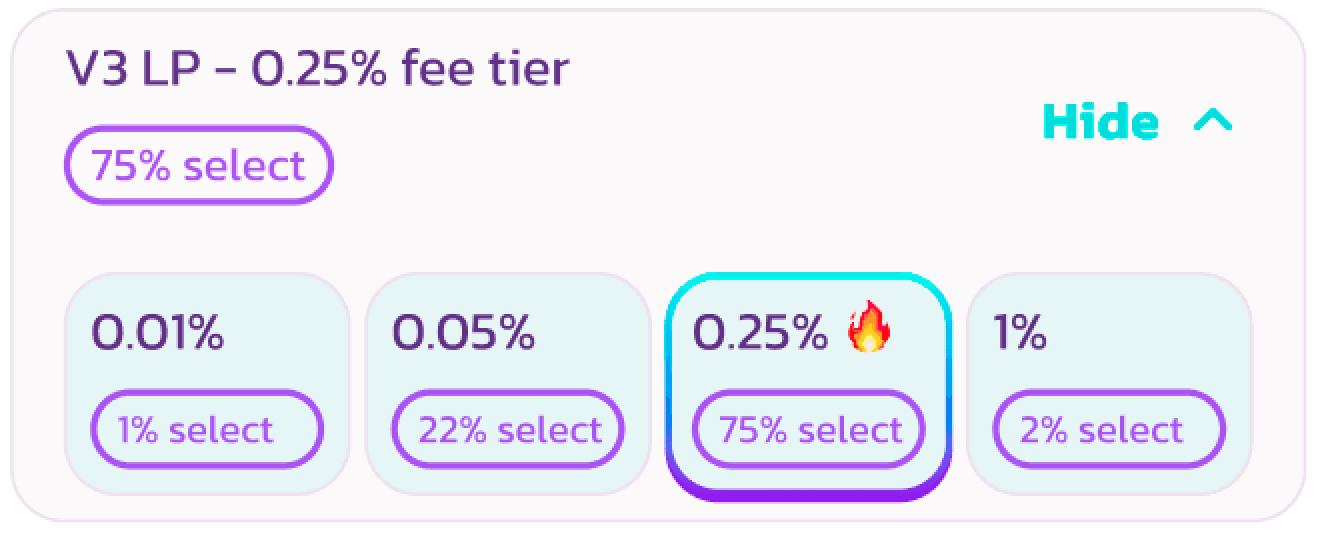 4. The price range can be reviewed on the right side of the display. Adjustments can be made as needed. Please select an appropriate fee tier, as positions that are out-of-range will not generate trading fees.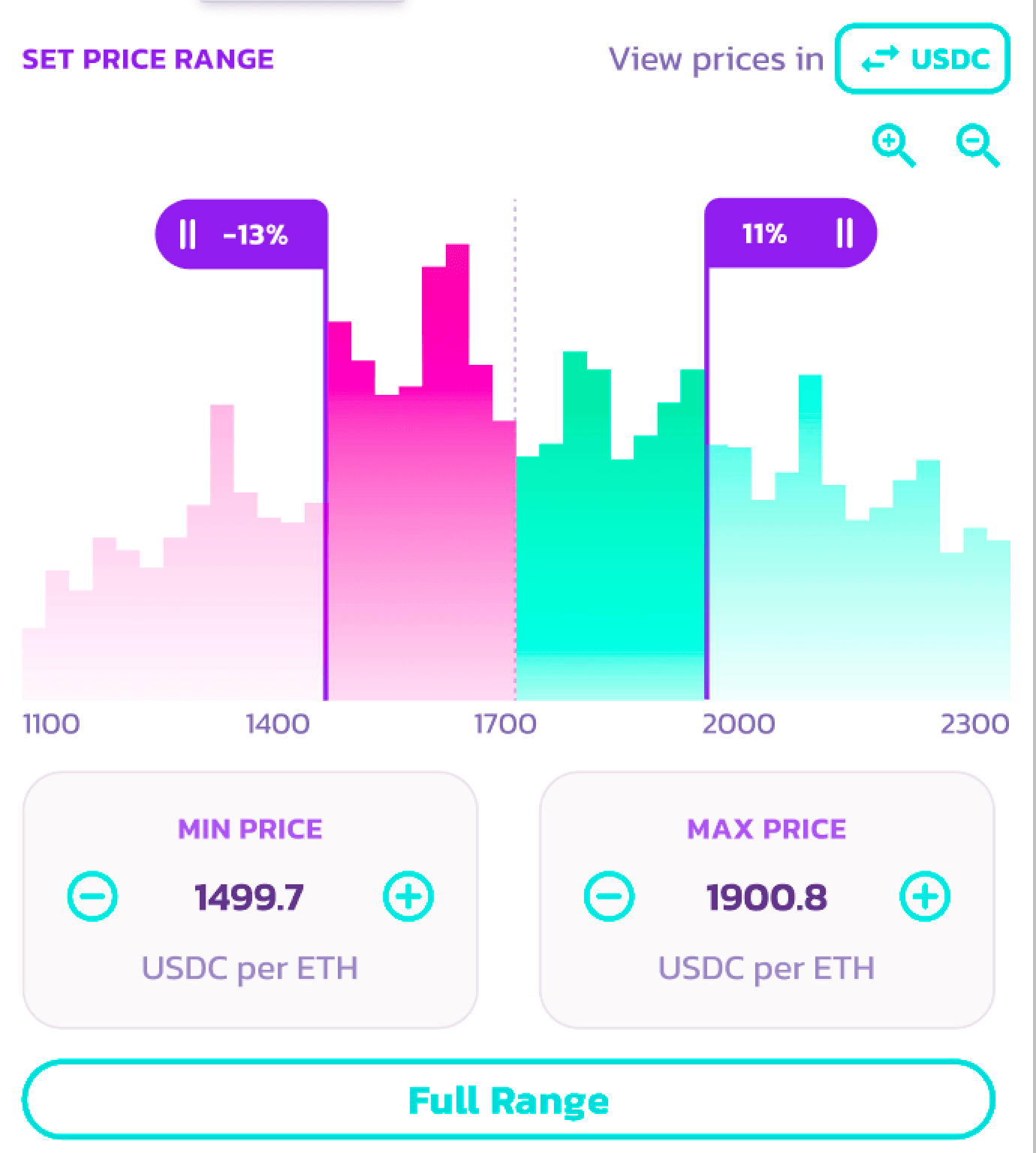 5. Enter a specific amount for one of the tokens in the "Deposit Amount" field, or simply use the "MAX" button for convenience.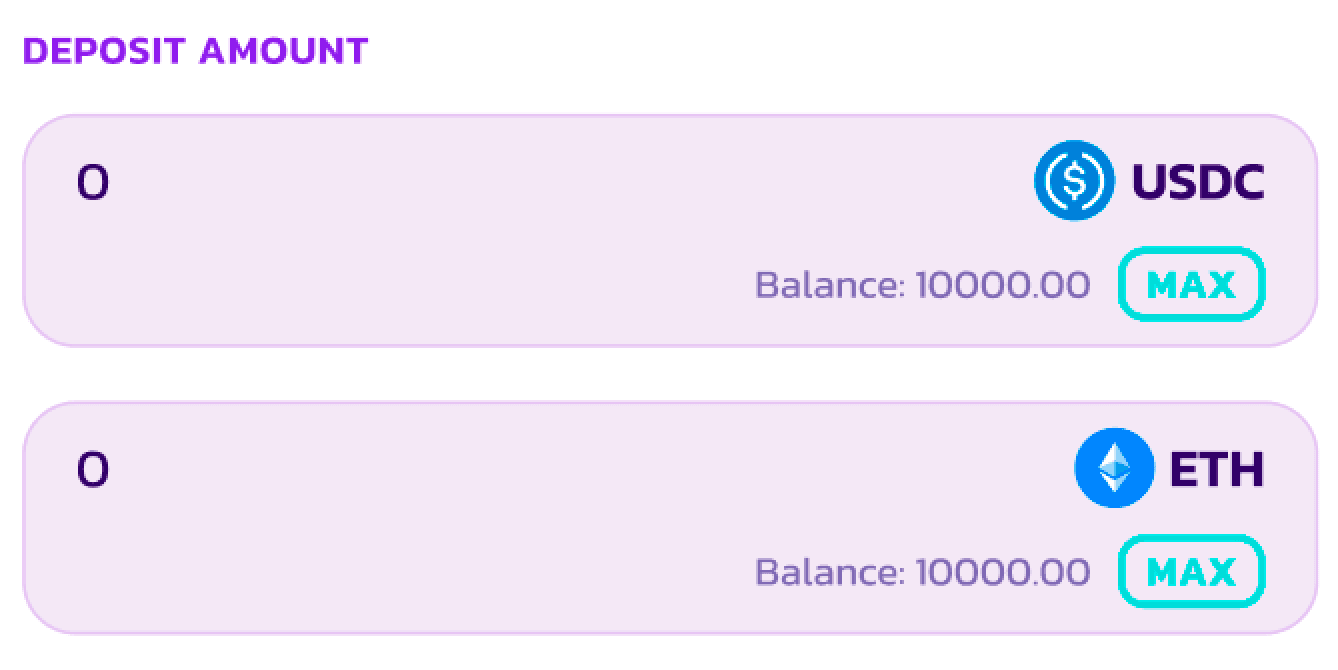 6. Click on the "Enable" button. If you add liquidity with tokens other than ETH, both tokens need to be enabled.

7. After completing these steps, the "Add" button will become active. Click on it to move forward.
8. A pop-up window will appear, providing a preview of your liquidity position. Review the details, and if everything is accurate, click "Add" once more to continue.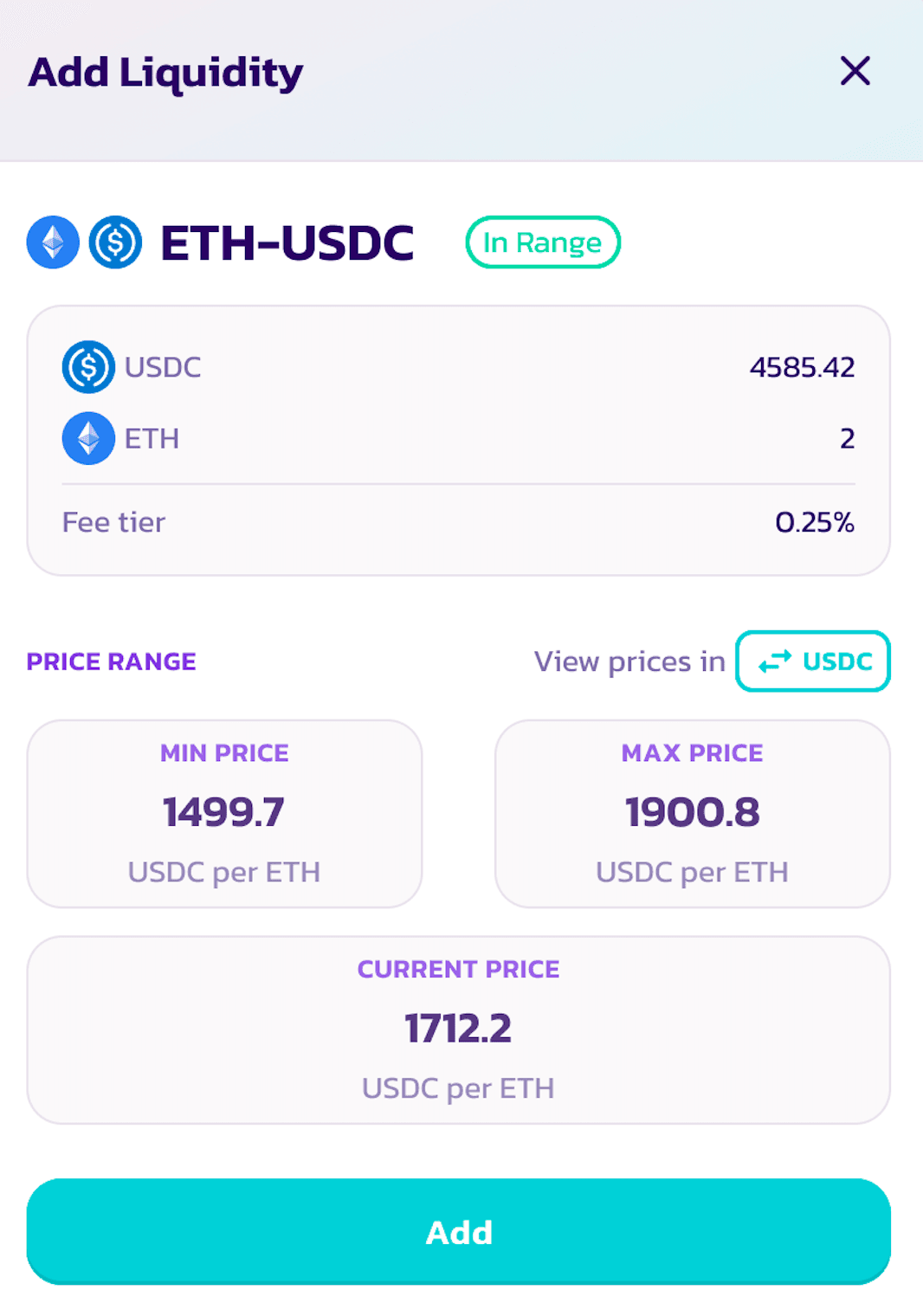 9. Your new liquidity position will be displayed on the "My Liquidity" page. Click on it to view the details.
How to Remove Liquidity
1. Navigate to the Liquidity page and select the "Add Liquidity" button. 2. Identify the position from which you wish to remove liquidity under the "Your Liquidity" section, and select it. 3. Select the "Remove" option. A new window will subsequently appear. 4. Utilize either the buttons or the slider to determine the amount of liquidity you intend to withdraw. If you desire to remove all liquidity, simply select the "MAX" option. 5. As a result of this action, you will receive both tokens from your pair. The value of your remaining liquidity will be updated accordingly.
By following this guide, you can navigate PancakeSwap v3's enhanced features to make the most of your liquidity providing experience. Whether you're a seasoned trader or new to the DeFi space, PancakeSwap v3 offers tools to help you optimize your trading strategy. If visuals are more your style, be sure to watch our 1-minute video tutorial: https://youtube.com/shorts/Nvr91VihOOs?si=n3mSrFYUGZUUfr5k.
Also, dive into our comprehensive blog to master the art of swapping on PancakeSwap v3: https://blog.pancakeswap.finance/articles/how-to-swap-on-pancake-swap-v3-a-comprehensive-guide
Happy trading!
🥞The Chefs🐰